Clarification on last push: Elementary and Middle School PTC from 1-7. High school PTC from 3-7

We are looking forward to seeing everyone at Student-Led Conferences tomorrow, Thursday, March 15th. Conferences will be from 1pm-7pm.

Monday, March 13th, 2023 the Lincoln School Board approved a 4-Day school calendar for the 2023-2024 school year. ​We have attached the 23-24 school calendar below. We believe this new calendar will be a successful and positive path forward for our district. One main concern raised was about childcare. We are actively working on childcare opportunities. ​​#WeAreTheWolfpack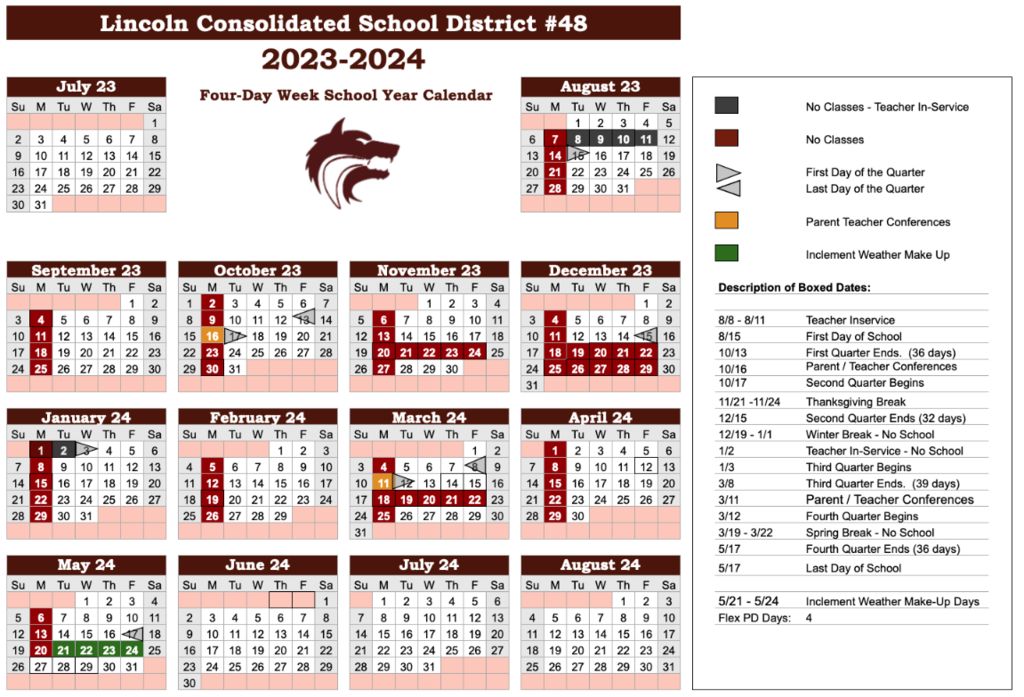 There will be a youth soccer parent meeting today, Tuesday, March 14th, at 5:30 at the High School Gym.

NO SCHOOL Thursday, March 16, and Friday, March 17, due to Parent/Teacher Conferences and AMI Day 8. Spring Break will be Monday, March 20 - Friday, March 24.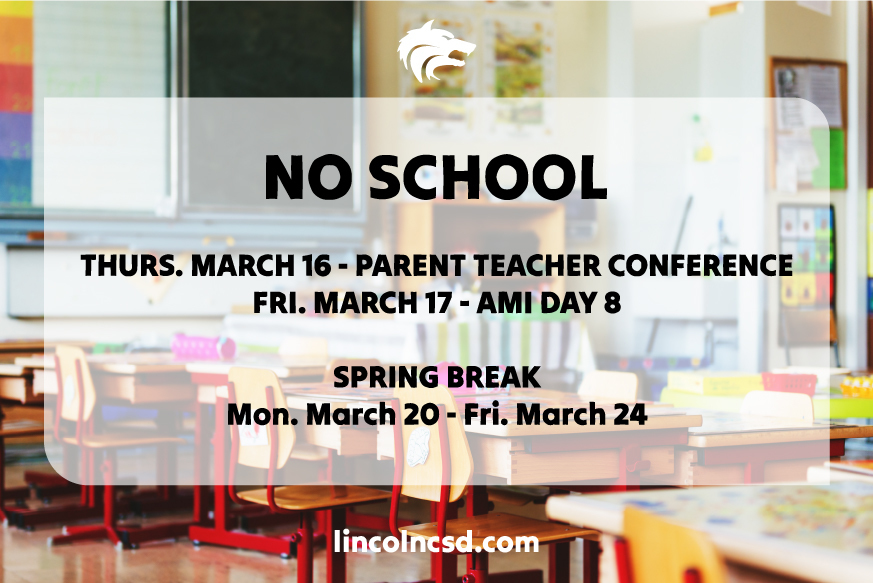 For those who could not make it out to the Community Forums that we held at our Administration building, below is the proposed 4-day school week we presented at these meetings. For further information, visit the contact page of our school site and select a method of communication and we will be happy to answer any additional questions you may have. bit.ly/3mwk2Gl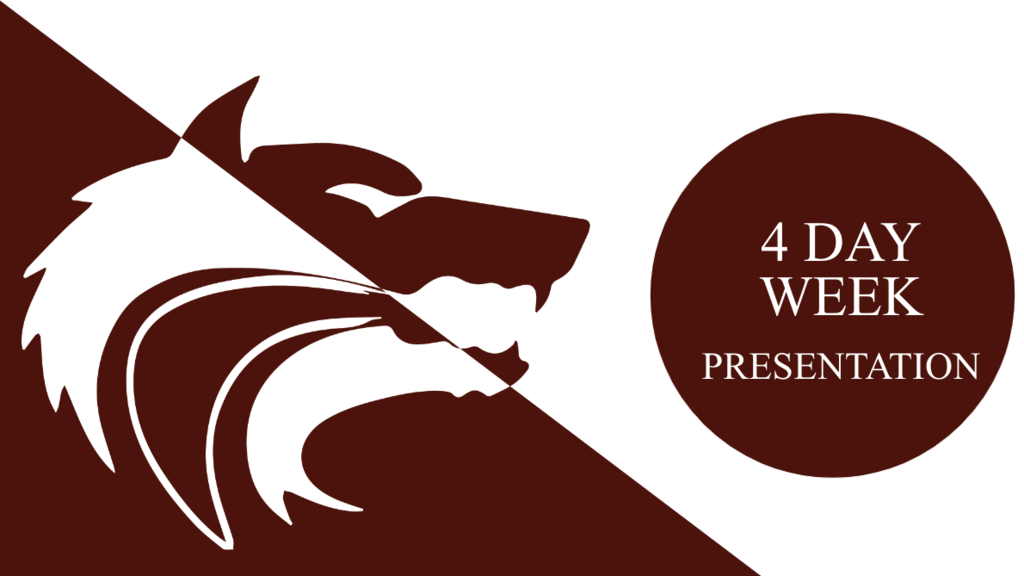 LMS families, We would like to explain some upcoming dates: March 10th is an incentive day for some LMS students. Students who qualify received a note to bring home. Please reach out to your students' mentor teacher if you have any questions about that day. On March 16th, LCSD students will not have school. Teachers have professional development and in the afternoon/evening we will host Student-Led Conferences. Conferences will be from 1pm-7pm. Finally, March 17th, LCSD will utilize day 8 AMI. Work will be sent home with students on Tuesday (March 14th).

Happy Friday! Be ready to compete and win.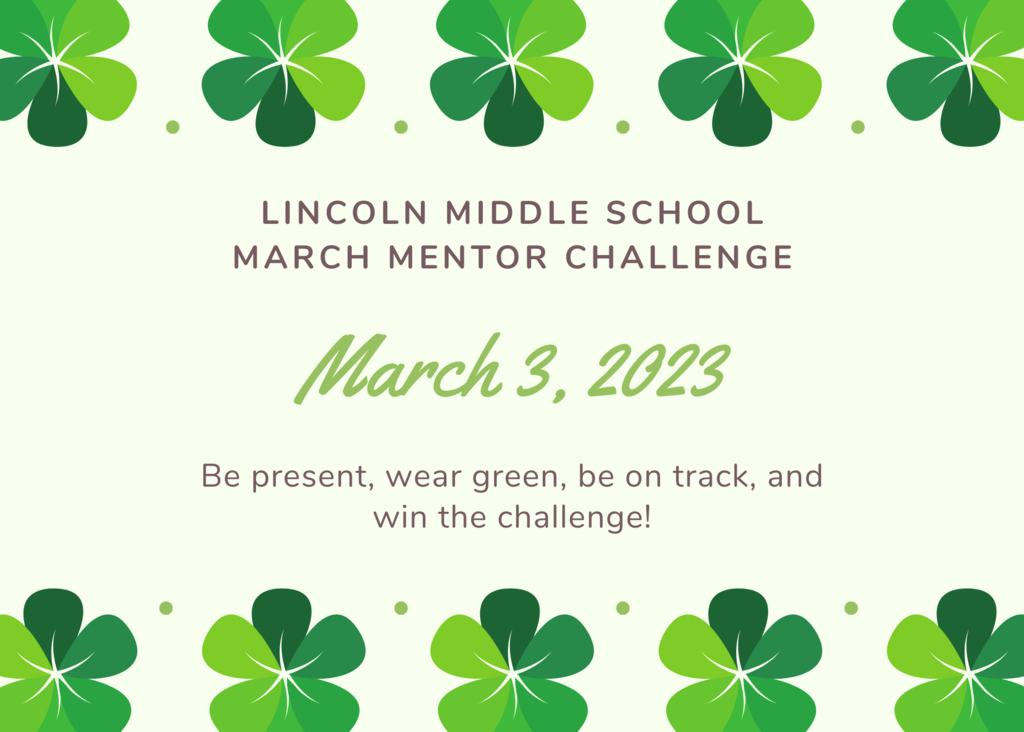 Lincoln CSD is hosting two community forums for a proposed 4-day school calendar for the 2023-2024 school year. We invite parents and guardians to the following meetings, where the district administration will review the proposal and field questions. Mark your calendars with the dates below if you wish to attend. Friday, March 3rd, 2023: 8:30 AM Tuesday, March 7th, 2023: 6:00 PM Location: Administration Building: 107 East School Street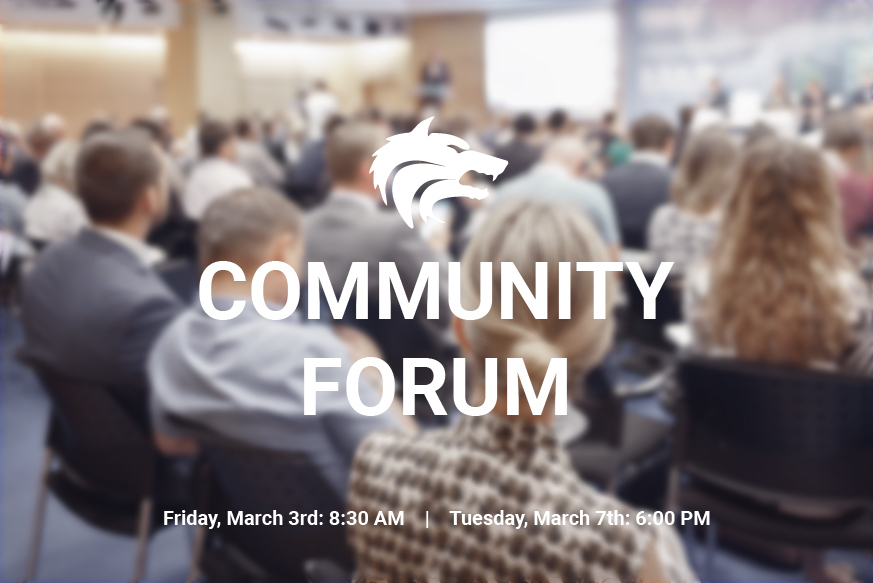 Catch up with the latest student stories, events, and news updates. It's everything Lincoln CSD, in your pocket. If you haven't already, download the app!

 Download for Android
https://bit.ly/3wis2MB

Download for iPhone
https://apple.co/3iHaren

In observance of Presidents Day, there will be NO SCHOOL Monday, February 20th, 2023!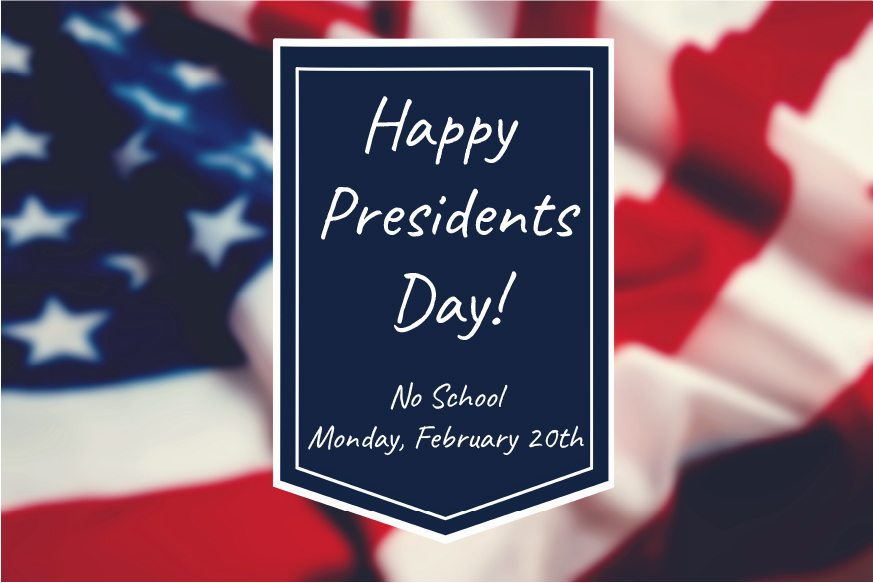 Who's ready for spring/summer Peewee sports?! Registration is now available, so get your kiddos signed up by filling out the forms below! More details coming soon. Spring Soccer Registration 2023 - bit.ly/3HQL9D5 Summer Softball/Baseball Registration 2023 - bit.ly/3HLMwTC

Lincoln Middle School is having a Girls on the Run team for the Spring season! 💜 Register at: gotrnwa.org #girlsontherun #girlsontherunnwa #girlsontherunnorthwestarkansas #GOTR #gotrnwa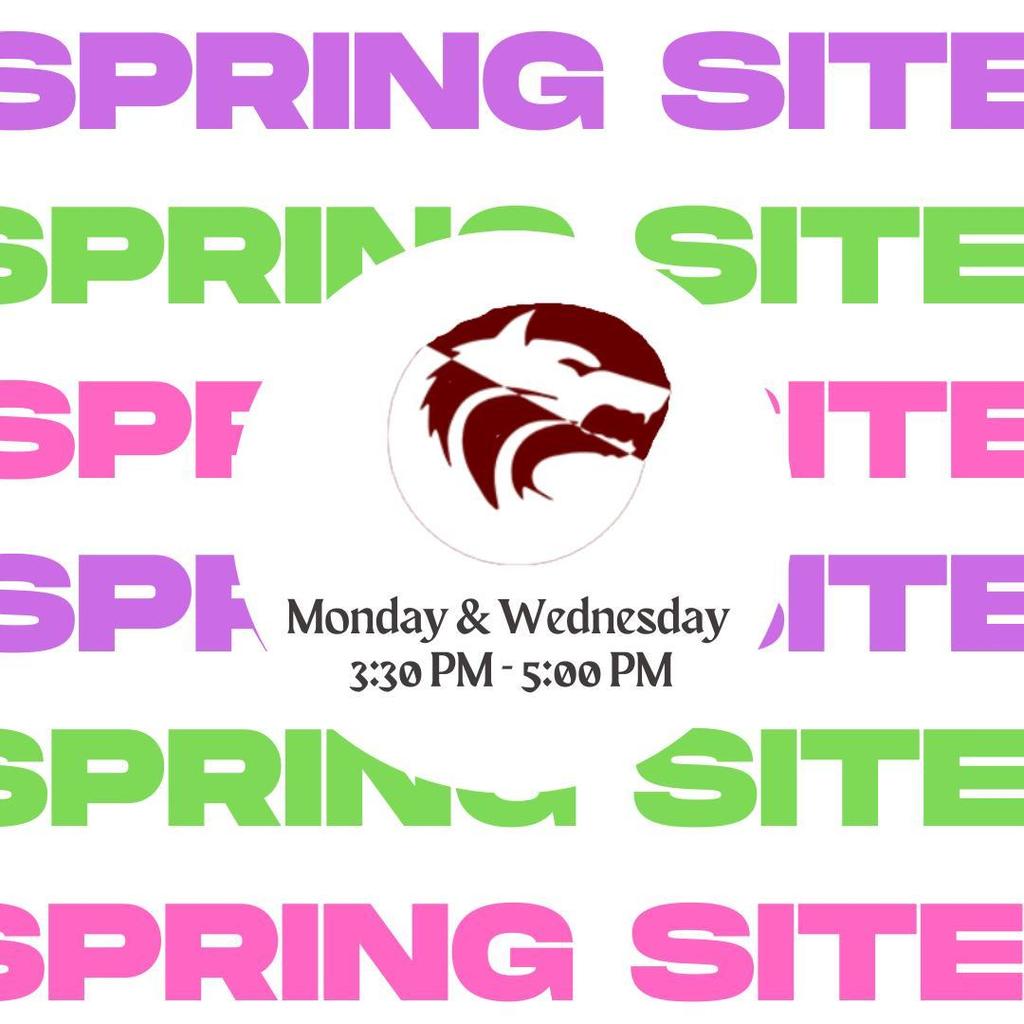 Today's cheer clinic at Lincoln Schools will be let out at 4:30 today, due to the rescheduling of athletics events because of last week's weather. Contact your child's campus front office for further information.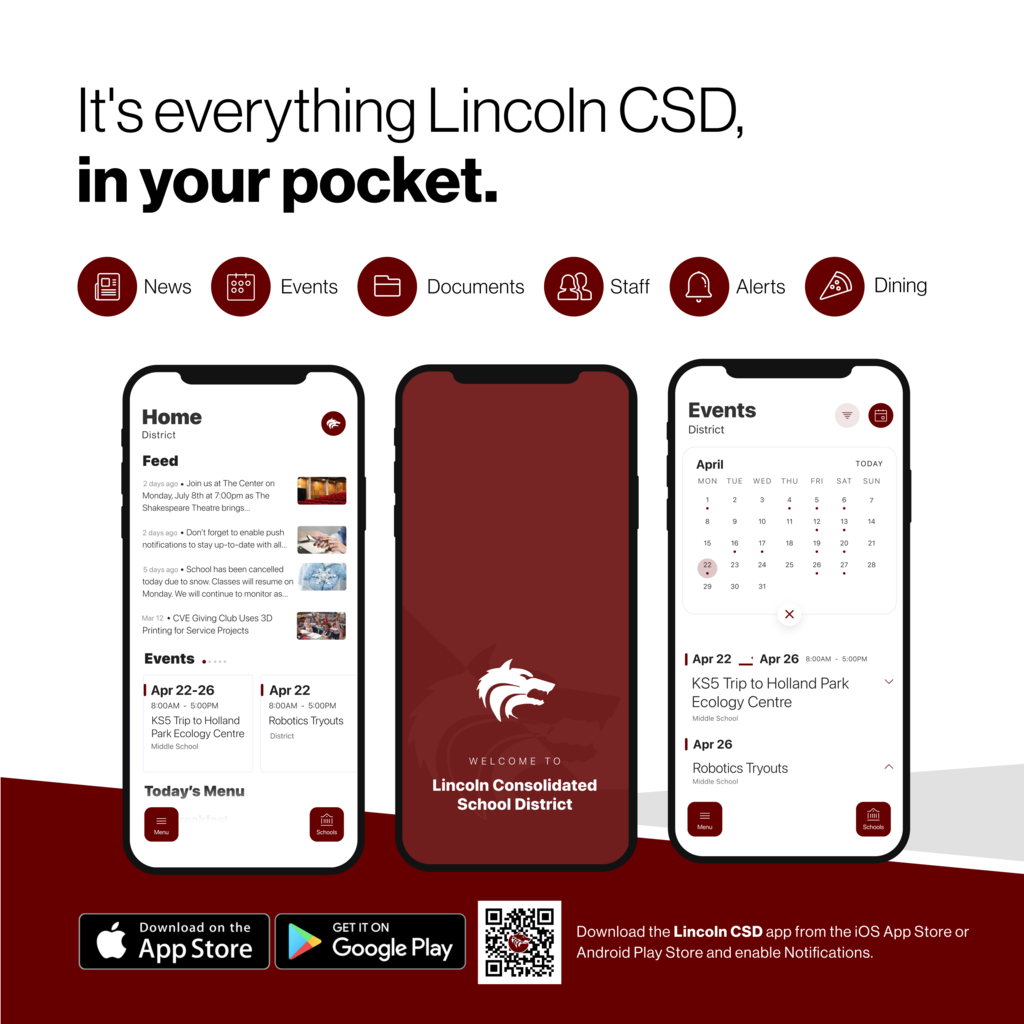 Tomorrow is AMI day 7- finally Friday! We are so ready to see you. Please make sure you are completing assignments and sending them to your mentor teacher or bring them on Monday, February 6th. We started this journey on Monday, January 30th, AMI day 3. Reach out to your mentor teacher if you need anything.

"Well, it's Groundhog Day…again" and just like the beloved Bill Murray classic it looks like we are all reliving the same day over and over, but we do feel that brighter days are ahead! Friday, February 3rd, 2023 will be AMI day 7. There will be no on-site instruction. Also, happy Groundhog Day!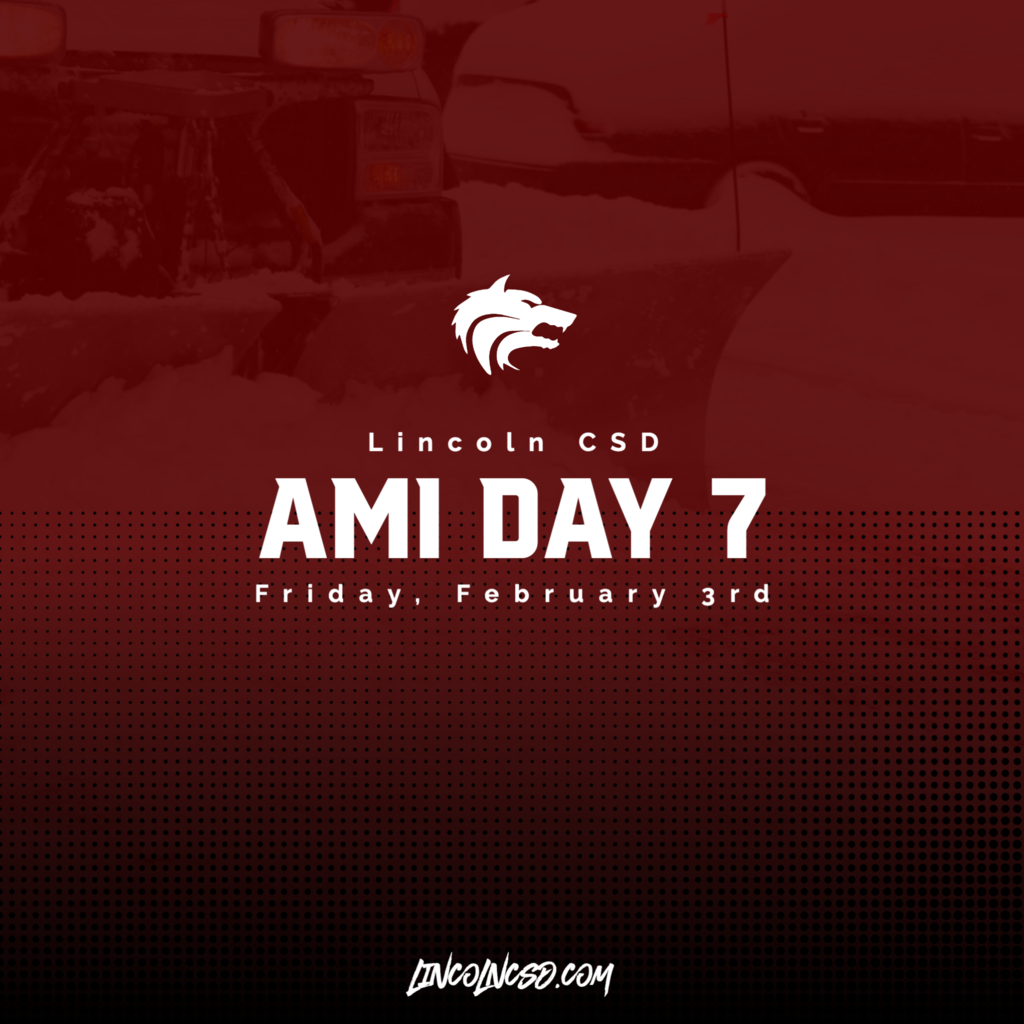 Day 6 should be completed on Thursday, February 2nd. You can access the assignments through student email or find on the school website. Please share completed work with your mentor teachers. Reach out to mentor teachers with any questions or concerns. We miss you and hope to see you soon!

It comes as no surprise, but we will be using AMI Day 6 tomorrow, Thursday, February 2nd, 2023. There will be no on-site instruction. For AMI work check out lincolncsd.com or your child's email for communication from their teachers.

Due to the continued poor road conditions from the winter weather Lincoln will have no on-site instruction tomorrow, Wednesday, February 1st. We will instead be using AMI day 5. For AMI packet info check lincolncsd.com or look for an email from your students teachers with further instructions. If you do not have internet access and are unable to do AMI work, students will be given ample time to complete AMI work once we return to on-site instruction.